BHS Alumni and Friends Foundation Introduces 2013 Hall of Fame Class
By Connect-Bridgeport Staff on August 17, 2013
The Bridgeport High School Alumni and Friends Foundation is proud to announce its seventh Hall of Fame Class. This year's inductees are John Murphy from the Class of 1947; John and Marcia Conley from the classes of 1969 and 1971, respectively; former principal Lindy Bennett and the late English teacher Julia Jarvis.
The recipients will be recognized at halftime of the Bridgeport-Keyser football game on
Friday, October 11th
and will be the guests of honor at the annual Hall of Fame Dinner on Saturday, October 12th at 6 pm at the BHS cafeteria. Tickets to the dinner can be purchased by calling Charlotte Cathell at
304-842-3474
or Fay Jamison at
304-842-6510
.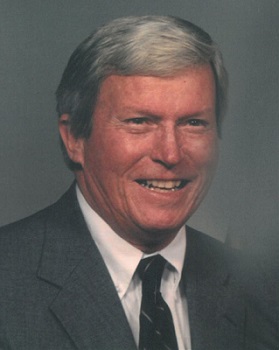 John Cecil Murphy was born to Cecil and Evelyn Murphy on May 12, 1929 in New Martinsville, WV. His family moved to Bridgeport when he entered the seventh grade. While a student at Bridgeport High, John excelled in football, basketball and baseball, graduating with the Class of 1947. He was highly recruited and even received an in-home visit from Paul "Bear" Bryant, head coach at the University of Kentucky. He chose to attend WVU on a Benedum Scholarship and graduated in with a degree in physical education. He was a member of the 1949 Sun Bowl football team and of the university's ROTC unit.
After graduation, Murphy served two years on active duty with the United States Army. He was deployed to South Korea where he earned a Bronze Star and the Combat Infantry Badge, among other military honors. After an honorable discharge with the rank of First Lieutenant, he returned to WVU where he obtained a Master's degree in physical education. He was hired as the head football coach at Bridgeport High School and led the Indians to their first state championship in 1955.
Murphy then decided to pursue a career as a Special Agent with the FBI. He attended law school and served on the football staff at the University of North Carolina. Upon graduation, he was accepted into the new agents training class and became a Special Agent in 1959. He spent the next 25 years of his life serving as a Special Agent in Connecticut, Philadelphia and Harrisburg and was responsible for instructing all new agents in defense tactics and physical conditioning. He retired in 1984 as the FBI's law enforcement liason for South Carolina. His duties included coordination of all federal and state joint activities and overseeing the selection of state officers to attend the FBI's National Academy Training at Quantico. He then worked ten years as a legal instructor at the South Carolina Law Enforcement Academy before his retirement in 1994.
He and his wife of 54 years, the former Marianne Salyer reside in Columbia, SC. They have three grown children - Erin, JR and Chris. They have five grandchildren.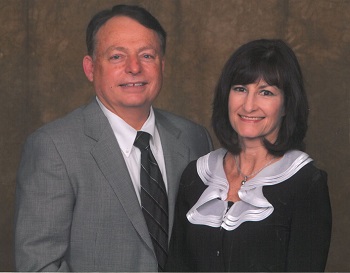 Marcia Conley graduated from BHS in 1971 and began working at the C&P Phone Company and Furbee's Pharmacy. John Conley graduated from BHS in 1969 and enlisted in the Air Force and served as a Crew Chief on F4 fighter jets in Vietnam.
After leaving the Air Force in 1972, John returned to Bridgeport and began a career with Simpson Truck Sales in Clarksburg. In
1973, John and Marcia were married and together raised four children and have been blessed with seven grandchildren.
In 1979, John and Marcia along with Rusty Conley started Mar Don, Inc. and later Mar Con South. After several years they merged the two companies and expanded into Virginia, Kentucky, Pennsylvania and Ohio in the oil and natural gas industry.
The company headquarters in Bridgeport provides pipeline and trucking services to natural gas producers. A facility in Clintwood, VA, operates a fleet of vacuum tanker trucks that haul oil and brine water in southwestern Virginia and eastern Kentucky.
John and Marcia are members of the Simpson Creek Baptist Church and have served on various committees and taught
Sunday
school. Both are members of The Gideon's International. John serves on the Board of Directors for A Flame for Christ Ministry in Bridgeport and is also a volunteer assistant chaplain at the Tygart Valley Regional Jail near Elkins.
John and Marcia and Mar Don, Inc. have supported numerous community programs, sports, theater, the BHS turf and track projects, Eagle Scouts, Young Life, Teen Challenge and the BHS Alumni and Friends Foundation.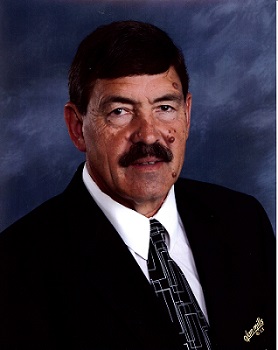 Lindy Bennett graduated from Washington Irving High School, Fairmont State College, and WVU. He and his wife Judy reside in Quiet Dell. They have two children, Darren and Lori, three grandchildren, and one granddog.
Bennett was hired by Harrison County Schools in 1968. His first teaching position was at Norwood Junior High School. He was assigned to teach Industrial Arts and coach football, basketball and track.
In 1971, he was hired as assistant principal of Roosevelt-Wilson High School and became principal two years later. His administrative tenure there lasted for a total of 14 years.
In 1985, he was hired as principal of Bridgeport High School. In 2001 he was named the West Virginia Student Council Principal of the Year. During his 21-year tenure, BHS was selected for the Exemplary School Award by the West Virginia Department of Education for six consecutive years. BHS was the only high school in the state to earn that award all six years it was presented.
In 2004, BHS was named a West Virginia School of Excellence and in 2006 was designated as a No Child Left Behind Blue Ribbon School.
In 2006, Bennett was hired as Administrative Assistant for Harrison County Schools in charge of high schools and middle schools. In 2008, he became Assistant Superintendent of Harrison County Schools. He retired in June 2011, with a total of 43 years of service. He enjoyed working with students, staff and community and supported their efforts and activities throughout his career.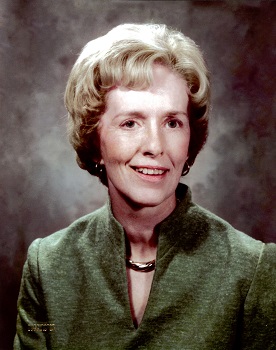 Julia Jarvis was born in Clarksburg on November 8, 1916, the daughter of Charles G. and Alma Haymaker Coffman. She was a distinguished educator in Harrison County from 1951 to 1978. She loved teaching, always providing a stimulating education to her students, who have expressed their gratitude for her hard work and dedication towards their education.
Jarvis graduated from Washington Irving High School in 1934 and received her AB degree from Duke University in 1938. She earned her master's degree from WVU in 1963 and her masters plus 30 hours classification in 1968.
She married Jackson M. Jarvis in Clarksburg on December 6, 1941, the day before Pearl Harbor. He reported for duty in the U.S. Army one week later. She was preceded in death by Mr. Jarvis on May 30, 1979. She is survived by her daughter Julie A. Tomes, her son Jackson (Mark) Jarvis, six grandchildren and four great-grandchildren.
Jarvis began teaching in West Milford at Unidis High School, before transferring to BHS. She taught English at BHS from 1955 to 1978 and served for many years as the faculty advisor for the National Honor Society.
Her contributions to the quality education of her students are well known. She had a strong work ethic, alway carrying home compositions to be graded. She instructed her students on how to use language correctly and appropriately to communicate their ideas. She believed in the power of the written and spoken word and in the importance of correct grammar. The language skills she taught her students gave them the confidence to express themselves in any academic, social or professional situation.
Jarvis belonged to numerous educational, professional and social organizations. She was a member of the NEA, the WVEA, the Harrison County Association of Retired Employees, Delta Kappa Gamma teachers' honorary sorority and the American Association of University Women. She was also a member of the Bridgeport United Methodist Church, the United Methodist Women, the Bridgeport Women's Club, the United Hospital Auxiliary, the Governor Johnson Garden Club and the Harrison County Historical Society. She was a gifted pianist and a life-long member of Oral Lake.
Jarvis' contributions to Bridgeport High continue through the education, accomplishments, and lives of her students and their children.