Floral Design with Cara: Back to School Blooms
By Cara Ewald on August 22, 2014 from Floral Design with Cara
It's that time of year again---time for the college student to move into their home away from home. Whether it be a dorm room, house, or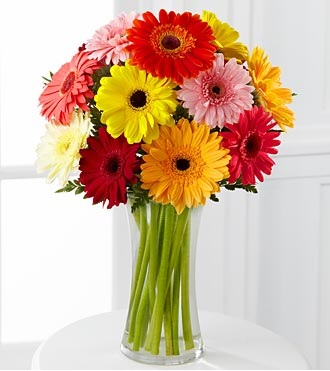 apartment, plants and flowers will add the finishing touches to their humble abode.
Research shows that flowers and plants make students work smarter promoting that idea generation, creative performance, and problem solving skills. When selecting flowers for your student, several factors must be considered---ease of care, low light levels, and air cleaning abilities. I suggest you start with the following types of plants. First, air plants are relatively simple to care for. They are easy to maintain, require no fertilizer, and even if they do die, still look awesome. Another plant that you may consider is the 'snake plant,' which counteracts 'sick building syndrome' (if you have ever been in a dorm room, you understand that phrase). The third plant that you may consider is pothos, or money plant, which grows a jungle of vines. Not sure why it is called 'money plant,' but it can make for interesting conversation among students who most generally are broke. The last type of plant you may consider as a gift to your student, is a philodendron. Also, another interesting conversation piece, this plant removes formaldehyde from the air.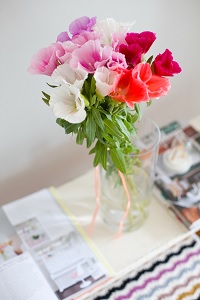 As for flowers, I suggest longer lasting blooms, because students have a hard enough time of keeping house with laundry, dirty dishes, dusting, schoolwork, etc. Such blooms include daisies, alstromeria, carnations and godetia. Whatever you choose, the plant or flower is a sure fire way to put a smile on your favorite student's face. My vote is for airplants---they are wicked cool. For availability, be sure to call the local college florist, or even better, pick up a plant or flower arrangement at a local florist like Blooms and deliver it, in person, to the student so that you can see their smile.