Floral Design with Cara: Flowers for Friends
By Cara Ewald on August 29, 2014 from Floral Design with Cara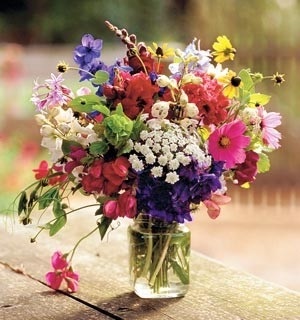 Friendship Day is always celebrated on the first Sunday of August. To me, everyday is friendship day---although, this year, friendship day was celebrated on August 3rd. Friends provide comfort, support, and so much more. Friends are there through thick and thin. And, flowers go a long way by letting those close friends know how appreciative you are of them. Plus, research shows that flowers guarantee smiles. Some friendship floral gift ideas that I am fond of include the following:
1 - The traditional option of yellow roses symbolizes friendship, sentiment, joy, and thanks. It doesn't matter if it's a small bud vase with a few roses and filler or a dozen yellow roses, your thoughtfulness will surely be appreciated.
2 - Does your friend always make you smile? Or, is your friend an 'elegant' person? Describe their personality and hobbies to your florist who will make recommendations. I recommend Gerbera daisies for a funny friend. Lilies and roses are great for an elegant friend. For a nature lover, I suggest a wildflower arrangement.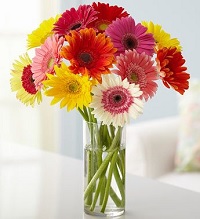 3 - Send an arrangement that includes one flower for every year that you have been friends. Make sure that the arrangement is accompanied with a card message that recounts your favorite memories.
Start a 'friendship tradition,' which does not have to take place on Friendship Day. Go to your florist; pick
up some flowers and ribbon. Get together with family and friends to create little friendship bouquets and then give the little bouquets to others and watch the smiles grow.