Health & Fitness: Journaling, Phone Apps & Other Fitness Helps
By Ashley Aragona on January 14, 2013 from Health & Fitness
Happy Two Weeks Into January! Right now you're probably thinking "What is Two Weeks Into January?" Well the answer is, there is no Two Weeks Into January, but let's face it, from New Year's until the next big holiday, (which I consider is Easter) is quite, what's the word… "BLAH." This is the time of year that I HATE snow, I hate COLD, and I start dreaming of sun, sand and waves - the beach. That longing turns my thought process back to being "beach ready" and all of the New Years Resolutions that people have made and are trying to keep. So, in honor of "Two Weeks Into January," I thought I'd post some of my go-to tricks, and products to keep me on track with my fitness goals, past the New Years excitement and hype.

"You are what you eat" …

"Abs are made in the kitchen" …

I could go on and on, but you get the point. The key to getting and keeping the results you want; is a clean, well-balanced diet.
1. The Bento Box
I found these great boxes called My Bento Lunch at TJ Maxx of all places, and I am OBSESSED. I usually take a Sunday afternoon and cook all my food and put in my Bento boxes for a few days. This way I never have to grab something quick and run the risk of grabbing something bad when I'm in a hurry. Plus, they keep all of your food separated so it stays nice and fresh.

2. Journal

I write CONSTANTLY. Many reasons for keeping a fitness journal are good - and I'm sure you've heard a few of them. But my top two reasons for keeping my journal are:
A. History- I like being able to look back and see my history. Where I've come, what I've done and how I've felt. For example, let's say I log that I had Chinese for dinner (LOTS of sodium) then the next day I log that my workout felt lazy, I had gained some weight and I felt tired.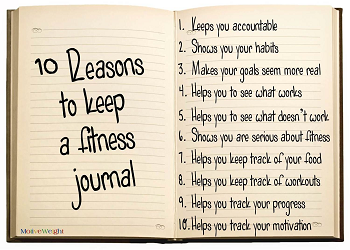 Two months later, I feel the same way. I can look back and see "Oh! Coincidence, I had Chinese the day before both times!" Now, while this seems a silly example, I'm hoping you get my point that there are other things that occur with us that we can look back on and learn from, see the cycle's our bodies go through and also see what works for us and what doesn't.

B. Keeps me Accountable- Nothing stinks worse than the guilt of missing my workout. What makes that even worse? Having a blank page in my journal. That's extra motivation to get moving in my book – no pun intended.

And side note, if you don't like pen and paper writing, there are plenty of online FREE fitness journals to keep you on track.
C. My Phone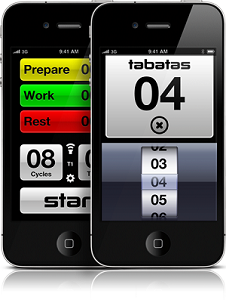 We're going to break this one up into two categories:

Music
Workout

A. The Music

I am one of those people who has a VERY hard time working out without music. I need a beat to motivate me to push harder. It was said in the movie "Immortal Beloved" that

"It is the power of music to carry one directly into the mental state of the composer."

So, I choose composers/artists who send me into the mental state of fast and furious exercise. I have playlists for everything: Cardio day, legs day, back day, you get my point. I take my workout and my workout music very seriously. If you hear a song on the radio that gets your feet tapping, download it. Chances are it will get them running on the treadmill just as well.

B. The Workout

You would think that since I own a gym and teach classes that I have no problem finding time to work out. If you thought that, however, you'd be wrong. Even though I am working out during my classes, I don't consider that MY workout; my solo - thinking only of me and my goals - time. I use my phone frequently when I'm running short on time. There are hundreds if not thousands of apps out there to help you stay on track. A few of my favorites are :

* Log Your Run – This is kind of self-explanatory, but great though, because I can listen to music while logging my distance, time, etc.

* Tabata Pro- This is a timer that you can use for interval training. Tabata is a training method that basically has the exerciser at max exertion for a short time, enabling you to get a great workout quickly. It's known as the 4-Minute Workout.

So, there you have it. Those are my three go-tos to keep my on track with my goals. In addition, I also have motivational sayings posted all over my house and office and make it a habit to read something inspirational every day. I hope some of my tricks help you or give you inspiration. Feel free to share any of yours. Like I always say, we're all in this thing called "life" together.
Until Next Time,

Yours in health and fitness,
Ashley