Health & Fitness: Who Says You Can't Look Cute Working Out
By Ashley Aragona on March 02, 2013 from Health & Fitness
Sorry gents, my post this week is for the ladies. I've debated on writing this post for a while and I finally decided, what the heck. Most of you that see me in the gym will know that when in Zumba, all bets are off with my workout attire. Bracelets, earrings, headbands, yeah, I'm going to do it up. That's part of what drew me to Zumba in the first place. I went into these workshops and the instructors had amazing hair and makeup, and their outfits were cute and I thought to myself "wow, I think I'd feel BETTER working out like that, rather than in my running shorts and tee" And so began my obsession with the Zumba look…..
But the thing is, my love for the Zumba attire leaked into my regular workout days. The truth is, I realized I workout better if I feel good about myself. Sure, you're working out to get results and look better but whoever made the rule that you couldn't look cute while doing it? I definitely feel more confident about myself with a little makeup and a cute ponytail, and that confidence flows into my workouts as well. I run a little faster, lift a little harder. I even feel "sexy" when I'm sweaty…as long as my mascara isn't running…. : )
So, do I always get done up for the gym? Absolutely not. Do I think everyone should? Nope! But do I think that it's ok to switch it up and have a glam gym day? YES!
So, for those of you who MIGHT want to try it out, here's my top ten list of products for the gym for the ladies. Feel free to comment or post your own! I always LOVE learning about new products. Enjoy!
1. Bobby Pins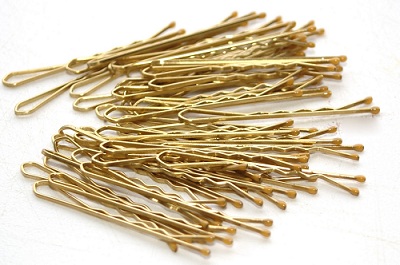 Preferably a hair band too, but I definitely can't workout without bobby pins. I've been known to do Zumba with my hair down, but if I'm going to do some resistance training or cardio, I can't stand my layers falling into my face. A couple bobby pins can do wonders, plus give you a cute workout look.
2. Bad Girl Lash Mascara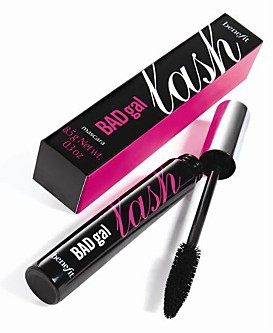 The only mascara I can really use anymore. I'm spoiled with it. It goes on great, defines lashes, and doesn't run, which is definitely a plus when you are going to, well..run.
3. Aveeno Tinted Moisturizer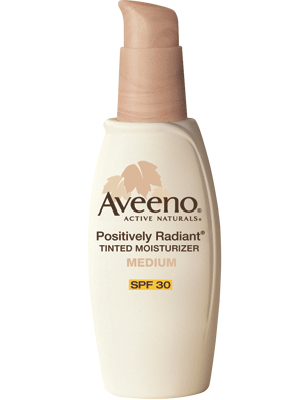 I rarely leave my house without this on. The light tint helps even out skin tone, plus gives you a hint of a dewy glow making skin look refreshed and vibrant. LOVE LOVE LOVE this stuff and it's very reasonably priced.
4. Workout Gloves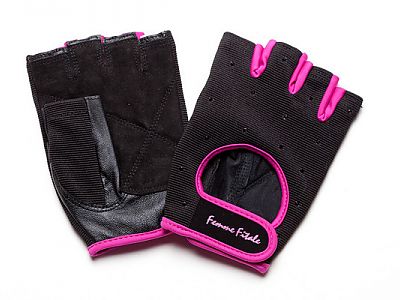 If I'm going to do some heavy lifting, I'm definetly using gloves. I learned the hard way that it doesn't take long to get calluses on your hands. You can get these gloves in a variety of colors, even pink, and personally, I think they take your workout look to the next level. While searching for a picture I stumbled across the website
http://www.femmefitalefitness.com
and I have to say they have some super cute gloves. Their slogan is "Work out…looking like a girl" Love it!!
5. Lipgloss
There is no really specific one I use here. I'm kinda of a playgirl when it comes to lip glosses and can't seem to commit to just one. I generally always have a Soft Lips on me, however. I'm very loyal to it. Currently I'm obsessed with Tarina Tarintino lipgloss. It looks like it's going to be a crazy amount of glitter, but it's really subtle and just gives your lips enough shine.
6. Jewelry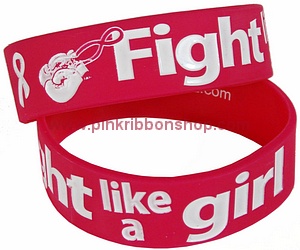 Yep, I went there. I always have some kind of jewelry on and I really don't think there's anything wrong with wearing it at the gym as long as it's not a hazard when working out. During Zumba I LOVE these chunky rubber bracelets.
You can also get them with other sayings and meanings, including these really cute Breast Cancer Awareness ones.I think they add a pop of color or interest to an otherwise boring workout outfit.In addition, I'll always have my two necklaces on (even if I do have to take one of them off during certain Zumba numbers because it hits me in the head!) and my bracelet, wedding rings, and hoops.
7. An Ipod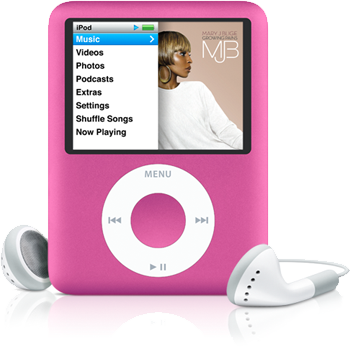 I know, I know, it's not makeup!! But, it does get you in the groove and the right mindset to tackle your workout. I can't workout without my ipod, it's just not happening unless I'm training with someone. I definitely need it to teach Zumba, but I think I need it just as much when I'm working out alone. Listen, there is nothing wrong with looking good as you achieve your goals and there's also nothing wrong with having a bumpin' playlist
So there's my list. I hope you enjoyed it, and I hope if you have some secrets up your sleeve you'll share them and pass on!
Yours in Health, Fitness and Beauty!