Healthy Kids First: Top 3 Easiest (and quickest) Vegetables for Kids to Grow at Home
By Mandy Curry on May 24, 2015 from Healthy Kids First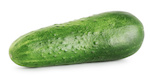 Growing your own vegetables at home is a great way to get kids involved in trying new foods. In fact, studies show that kids are 5 times more likely to eat a salad when they grow it themselves.
With the garden season upon us, it is the perfect time to begin growing vegetables. The great thing is that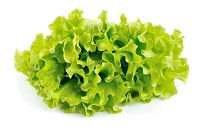 you don't need a big backyard or even a raised bed. Just a few pots will do.
For young kids getting started, here are our Top 3 Vegetables that are the easiest (and quickest) to grow at home:
Cucumber. Whether you grow from seed or from little plants purchased at a nursery, these little delights are so easy to grow. Cucumbers only take about 7-9 weeks from seed to maturity (perfect for our anxious kids). Just one plant can produce 22 pounds of cucumbers so prepare for a fun harvest. If growing in a container, limit it to one plant per container and make sure your container is at least 12 inches deep. If growing in a container, you will also need a trellis for the vines to climb as the plant grows.
Leaf Lettuce. Head lettuce can be tough to grow but leaf lettuce is oh-so-easy. It only needs a container 6-8 inches deep so even a deck planter will work for this. You can start from seed or from a small plant. Seed to harvest is only 7 weeks making this perfect for your little growers.
Radishes. Radishes don't usually top the list of favorite foods for kids, but they just might change their mind after growing them. Radishes have the quickest growing cycle. Seed to harvest is only 4 weeks. They can be grown in a shallow container just 4-8 inches deep.
Giving any one of these a try will be really fun for your kids and can produce a delicious salad this summer. Happy Planting this weekend.